Book an initial consultation when it suits you!
Use our online booking form to arrange a consultation time suitable to you to discuss your needs.
Trusted by government, industrial and commercial organisations
The CyberCPR platform provides you with a secure location where you can;
Create an incident file in just a few minutes with the incident wizard
Collate, manage and save all activities involved with an incident
Create and save own playbooks
Apply 'need to know' permissions for colleagues and allocate tasks
Upload all evidence, entities and observables relevant to the incident
Upload, run and save analysis results
Document all notes, messages & comms throughout the incident
Monitor and see progress of tasks on the easy-to-view dashboard
Communicate with colleagues
Easily collate and compile data to create email reports
Integrate with your existing tools and workflow via our API
Host on your own network, on a 3rd party cloud provider or by Logically Secure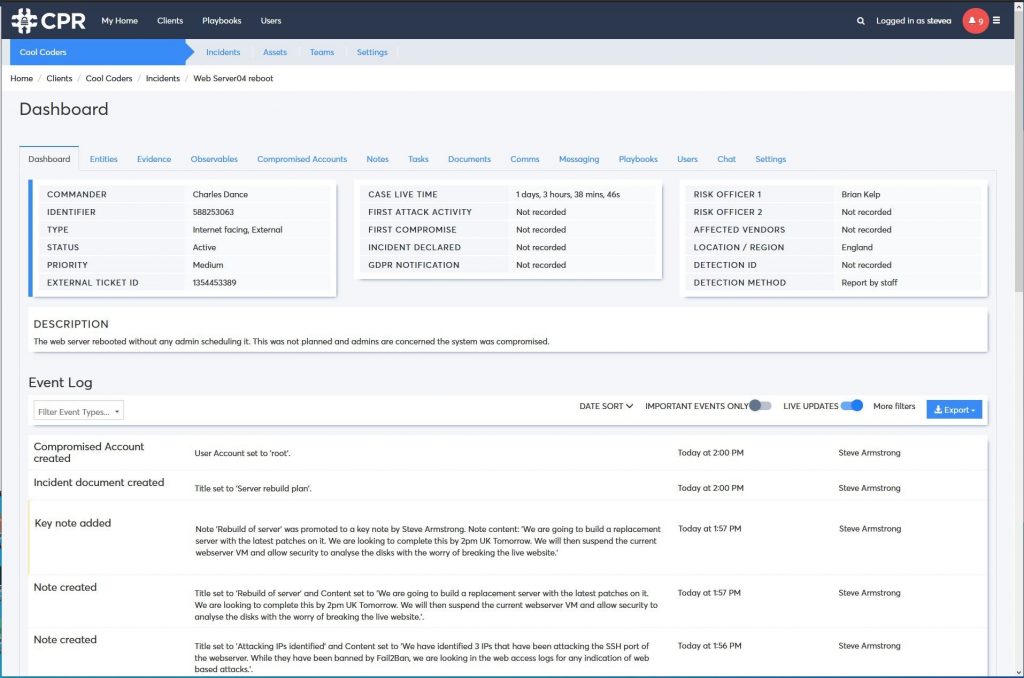 If you are currently in Incident Response mode, get CPR Pro now:
Some of CyberCPR's key features
My Home Dashboard
This easy-to-use 'My Home' dashboard aggregates all of a user's own tasks across clients and incidents etc. Giving the user a view of just their tasks and providing them with their key information and updates in one simple overview.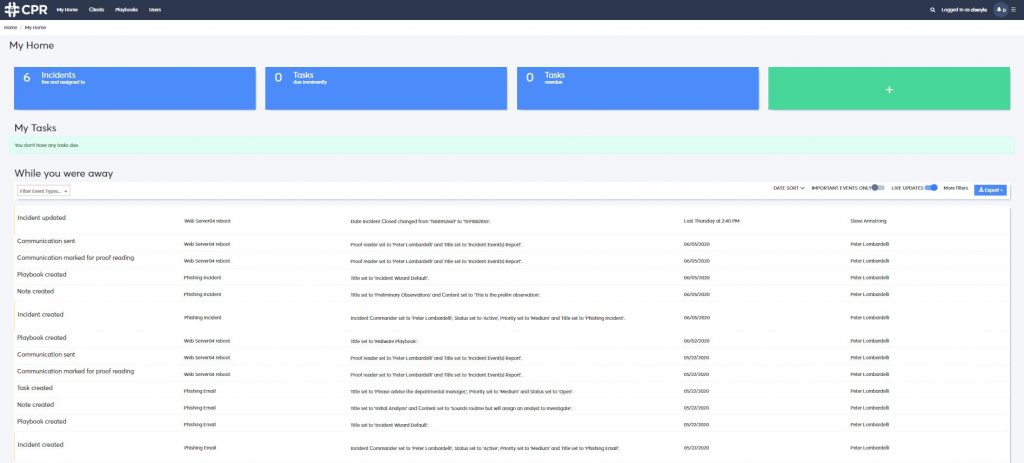 Incident Wizard
The pre-set incident wizard allows you to set-up an incident in just 5 easy steps, so that you can concentrate on the actions and communicating out to colleagues in just a few minutes.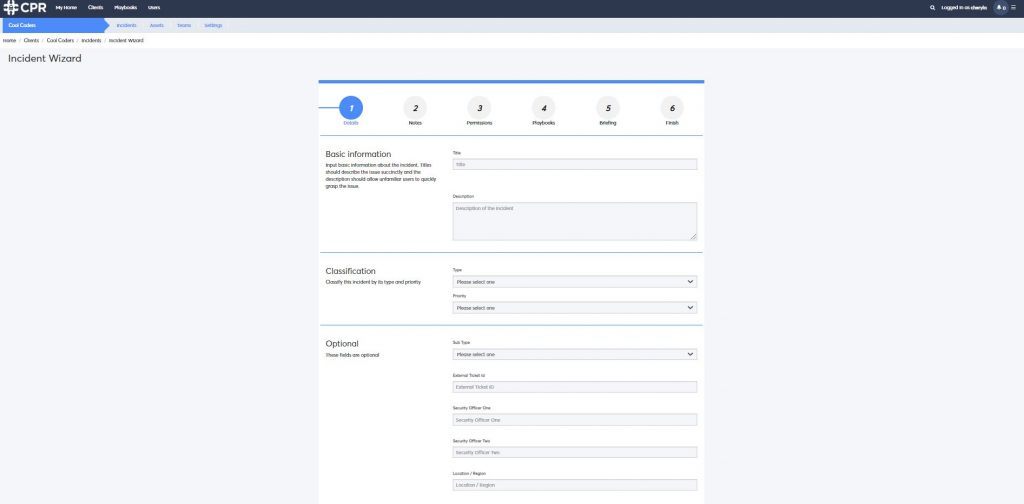 Playbooks
CyberCPR has template playbooks pre-set within the platform, but you can also create and save your own with an easy 'drag-and-drop' feature. Tasks can be allocated from here and also given a deadline.

Arrange a demo and we'll show you how you can effectively use CyberCPR.
Enterprise
Your individual needs
We also offer the CPR Lite version for charities and educators.