See U.S. Patent No 9,697,352 for details
We are very pleased to announce

that on the 4th of July 2017 Logically Secure were awarded the patent for CyberCPR
This demonstrates our dedication to the continued development of the product and its capabilities.
The patent covers the applications released features and several that are in the development pipeline for release later in the year or in 2018.
Later in 2017  we will be adding U.S. resellers to our distribution outlets and this Patent gives them assurance of the work we have invested in both the product and it's development roadmap.


CPR Releases
We regret that we are ending the general availability of the downloadable edition of CyberCPR Community; this is ahead of the launch on the 29th May 2019 of the new Cloud Hosted CyberCPR Community Edition
Read More »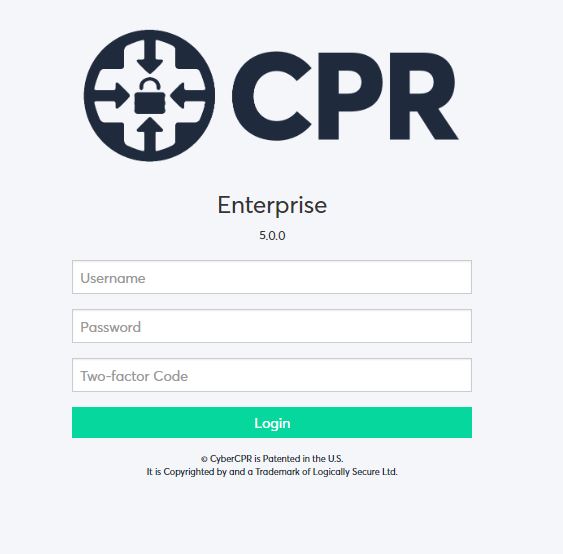 CPR Releases
So the team have been really busy these last months adding loads of great features to CyberCPR. In fact there are so many features we have called this release "Humpback" The Development Team have
Read More »

Meet Us
We will be there at InfoSecurity 5th – 7th June 2018.  We have a big stand this year just inside the door – F70 (on the left and second row back – behind Splunk).
Read More »